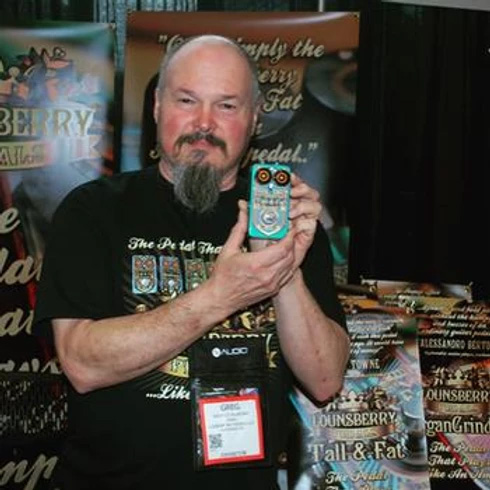 My name is Greg Lounsberry. I used to build circuit modifications for one-off robotic equipment that were sent to Afghanistan by a major defense industry contractor. These circuits had to be very rugged and operate in harsh environments without failure. When I started prototyping my pedal designs, I fell back on the same techniques that I had developed for the robotic circuit mods.
I had been procrastinating about creating printed circuit designs, because I had no idea what kind of sales numbers to expect, and I had to be careful how I spent my parts dollars.
After building over 100 pedals, there was not a single complaint about the fact that they were hand built, and point to point wired on Fish Paper circuit boards. It began to occur to me that these were quite unique, and would appeal to people who were tired of a mass-produced product, and wanted something old school.
In fact, each of my pedals is hand crafted, and sounds like it. They "play" more like an amp than a pedal, offering a dynamic response many have never experienced in a pedal before. They can really liven up a solid state amp and offer the playing dynamics you thought you could only achieve with vacuum tubes.