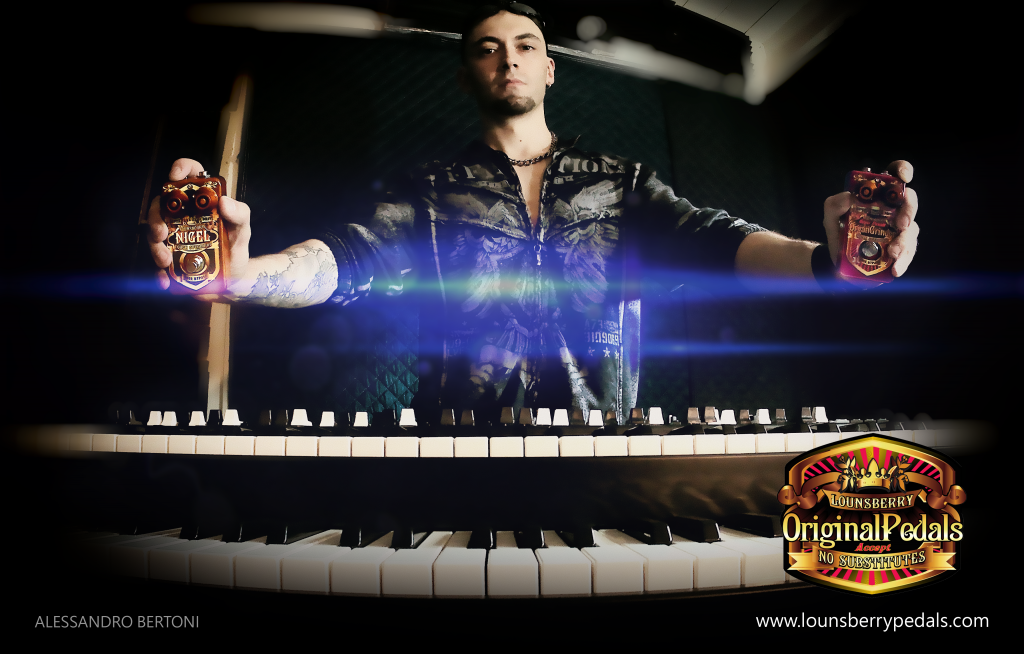 Keyboardist | Sessions Player | Songwriter | Producer
Alessandro Bertoni is an American-resident Italian-native progressive rock keyboardist. He is based in Los Angeles where he works as a studio and live session keyboardist ,session player, songwriter, producer and music instructor.
His musical style can be defined as intense, grooving instrumental progressive rock blended with heavy yet sophisticated arrangements and improvisational fusion-esque elements.
He has collaborated on more that 30 albums for artists from all over the world and performed with some of the greatest including Ron " Bumbledfoot " Thal,Joel Hoekstra and Ric Fierbracci to name a few.
In 2013 he released his debut solo album "Keystone" and he is currently working on a new EP which will be published in 2019.
A fan of analog and warm sounds he became a Lounsberry Pedals endorser in 2016 that he proudly uses his Lounsberry Pedals both on stage and in his studio in Los Angeles to enrich his organ, electric pianos and synth sounds.