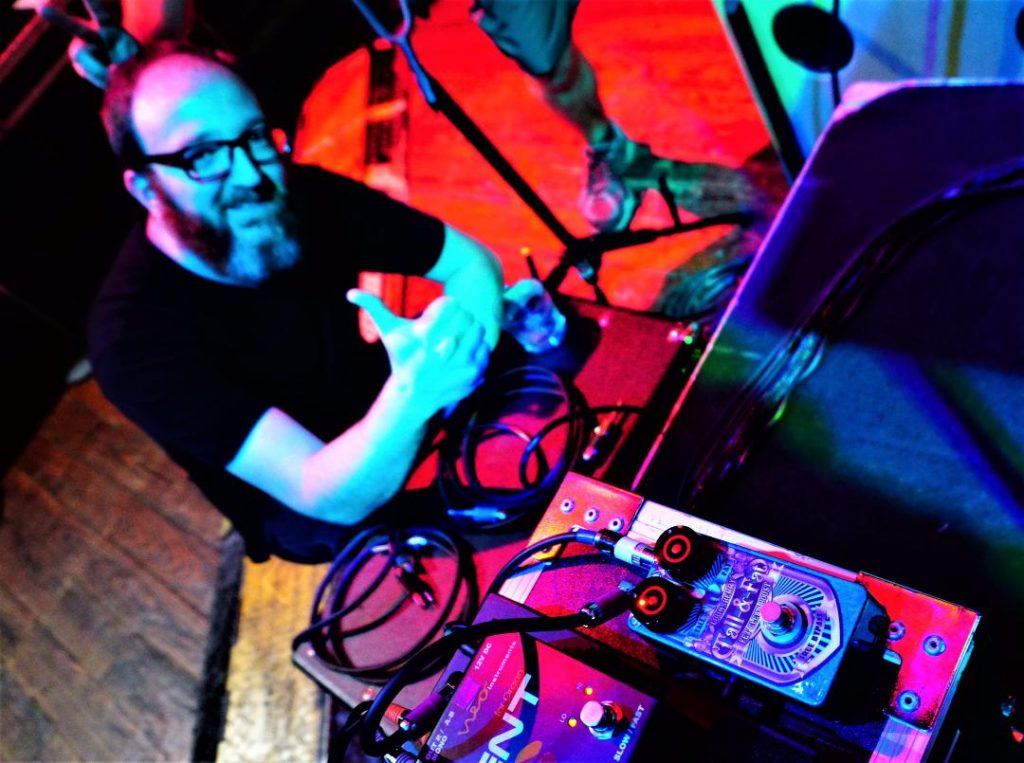 "Thank you!!! The T&F sounds wonderful. "
"On the Heart tour, we're covering a very wide range stylistically, and we're a four-piece band backing Ann up, so I need a lot of versatility out of my organ signal chain. On the heavier material, I am often filling a rhythm guitarist's sonic role with Jon Lord-type organ tones. Then a minute later, I'll need cleaner sounds for ballads and soul/blues/gospel. I just added the Tall & Fat to my signal chain in early June, and it has been the perfect addition (Nord Stage 2 -> Tall & Fat -> Neo Instruments Mini-Vent). The 'Fat' knob allows me to really dial in a aggressive 'preamp' overdrive when I want it, then easily mellow out to showcase the Mini-Vent's more subtle 'power amp' drive while still adding the same kind of natural front-end compression and 'glue' you get from a great tube preamp like an AO-28, or my beloved old Speakeasy. The 'Tall' knob is great for optimizing my level into the Mini-Vent, which has a definite sweet spot in terms of input level that can be difficult to reach with the Nord's somewhat-quiet output. I can't wait to hear the Tall & Fat with a real Leslie, but with the T&F and the Mini-Vent, even my picky ears tell me I'm 99% there, and I know the crew will thank me for sticking with the sim!"
Dan Walker has been playing keyboards as long as he can remember.  He has served as a touring sideman, session musician, and occasionally as co-writer for artists across a wide swath of genres including hard rock, hip-hop, blues, country, jazz, and folk, with artists including Ann Wilson, LeRoy bell, K.C. Clifford, John Fullbright, Aranda, Ian Moore, David Bromberg, Lincoln Barr, Jami Smith, Smokey & the Mirror, Chris Staples, Widower, Matt Alber, and many others.  In 2014, Dan fulfilled a childhood dream of appearing as a sideman on The Late Show with David Letterman, appearing with John Fullbright less than a year before Letterman's retirement.  At various one-off special events, and aboard the Cayamo 2015 and 2016 sailings, he's had the pleasure of backing up Jackson Browne, Dave Alvin, Shawn Colvin, Keb' Mo', Shawn Mullins, Birds of Chicago, Steve Ripley, Jimmy LaFave, J.D. McPherson, Hanson, Elizabeth Cook, Red Dirt Rangers, Kristi Rose, John Calvin Abney, Andrew Duhon, and more.