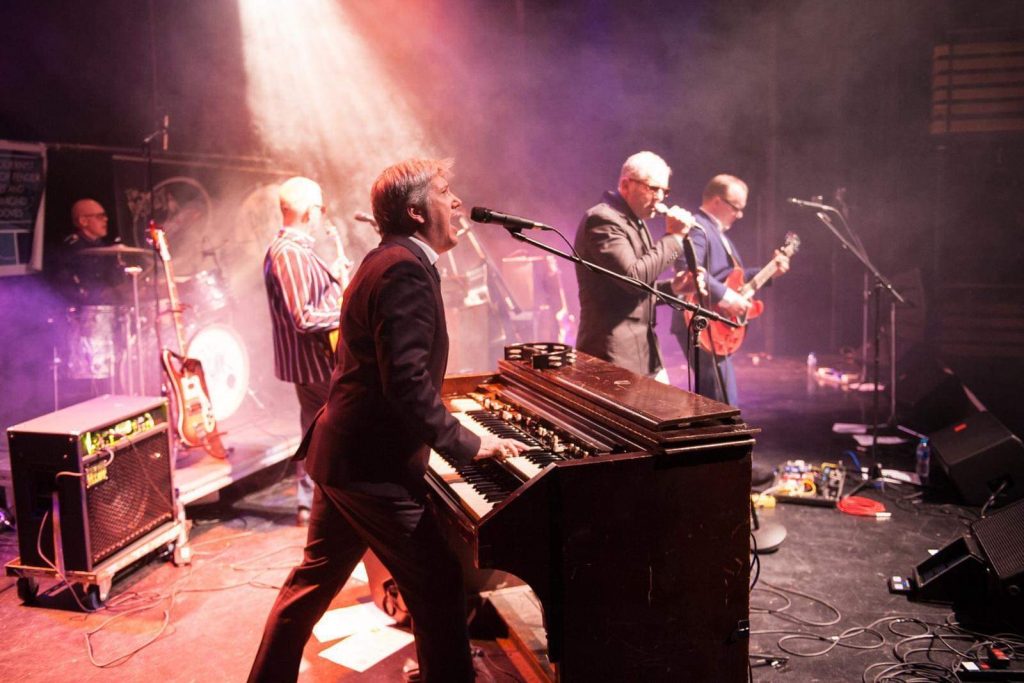 Nick Foley is a UK born Hammond organ player based in the British Midlands. In addition to touring regularly with a live UK soul and R&B act, he is an in-demand session player, educator and tireless advocate for these classic sounds and instruments.

His playing style is energetic, authentic and immersive. As a lifelong organ player, he naturally weaves highly physical percussive and glissando techniques into his playing in a way that is often alien to synth or piano specialists. His primary influences in developing this style have been the organ-tilting live recordings of Jon Lord and the effortlessly in-the-pocket playing of Motown/Stax heroes such as Billy Preston and Booker T. Jones.
He is the reigning champion of Hammond USA's international "Riff Off Championship" having beaten organ players from all over the world in a public vote and is the founder of the online "Jon Lord Appreciation Society" which now has more than 6,000 members. He also runs the popular Hammond-for-Hire YouTube channel where he dissects different playing styles, offers advice on maintaining and restoring classic organs, and leads viewers through his journey to hone his playing and find his signature sound.
His career as an organ player began at the age of 12 when he coincidentally inherited a used Bontempi home organ and discovered the music of Deep Purple in the same month. These two events launched his love of this instrument which has remained steadfast despite owning a multitude of other organs, electric pianos and synthesizers over the years.
Today he uses a Hammond XK-Pro with a Leslie 145 speaker as a touring rig and a vintage 1960 Hammond C3 with Leslie 122 for recording. For other classic and modern keyboard sounds he uses Apple's Mainstage with a Roland MIDI controller both live and in the studio.
The most watched episodes of Nick's YouTube series have been those that follow his experiments to find the perfect overdrive sound for his Hammond organs. More than 10,000 people have watched these equipment tests with equalisers, boost pedals and valve pre-amplifiers but all these signal processors have been retired since discovering the Lounsberry Organ Grinder pedal. This amazing device has become the only common component in his signal chain for both live and studio work.