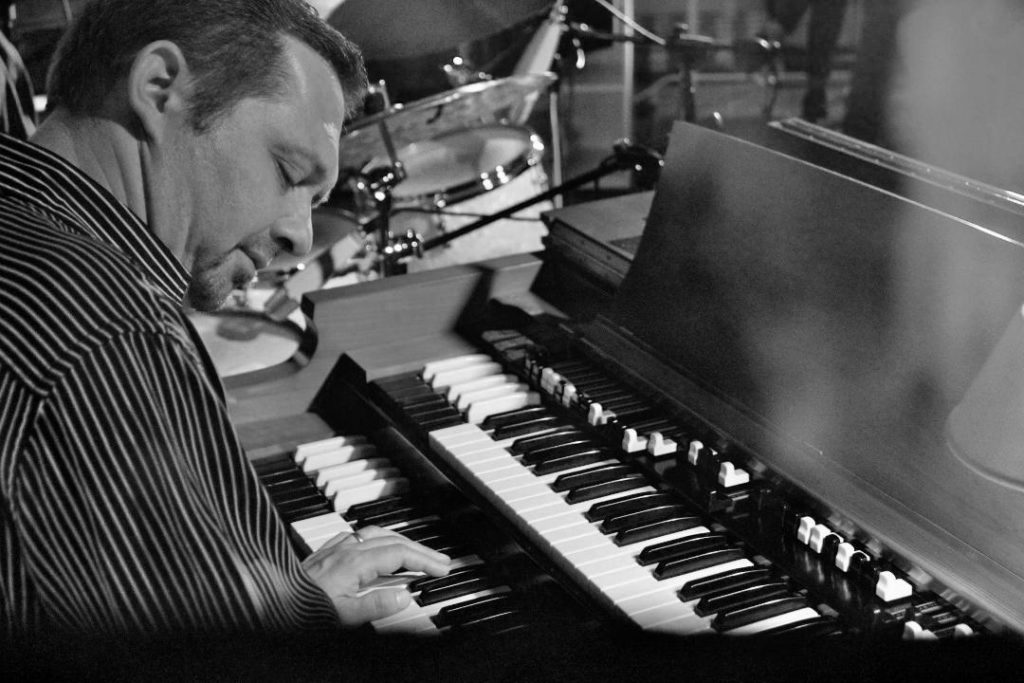 "I have only had the "Tall and Fat" Pedal for a few days and i am completely amazed by the warmth this pedal adds also the way it responds when I am playing. It makes my digital organ feel very natural. The sky is the limit in terms of the "Tall and Fat's" applications. I also will be using it quite a bit in the studio as I mix my next record AND with my vintage Hammond B3 and Leslie as well. Greg has come up with an incredible concept and I know countless other organists and keyboard players will love the "Tall and Fat" just as much as I do."
Lou Donaldson & Loe Locke
Grammy nominated organist and winner of Downbeat Magazine's 2016 rising star poll, Pat Bianchi has established himself as one of the premier organists on the international scene today. His command of the instrument, harmonic prowess, rhythmic intensity and versatility are rivaled by few. His most recent release. When Pat is not leading his own trio, he performs regularly with jazz guitar icon, Pat Martino and also continues to perform with NEA Jazz Master and saxophone legend, Lou Donaldson as well as renowned vibraphonist Joe Locke. Born in Rochester New York, Bianchi comes from a musically gifted family. He began playing organ at the age of 7 and was playing his first professional gigs by the age of 11. While in grade school, he enrolled in The Eastman School of Music's preparatory program for piano and music theory at the same time Pat was being mentored by numerous musicians in the Rochester music scene. Bianchi continued his studies at Berklee College of Music (Boston, MA) and graduated with a Bachelors of Music in Jazz Piano Performance. While having the honor to perform with such greats as: Red Holloway, Terell Stafford, Peter Bernstein, Dakota Staton, Ralph Peterson, Tim Warfield, George Benson and many others. Bianchi has released six CD's as a leader and is also a featured artist on over 30 recordings.