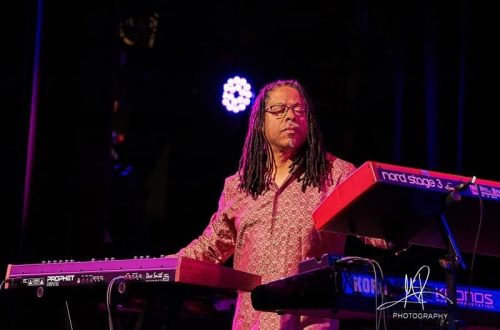 Kendall is a world class multi-instrumentalist who was raised on a steady diet of the classical and jazz masters from an early age. After leaving the Berkeley College of Music to continue studies with both Bill Connors and Adam Holtzman, he spent many years performing and recording in the music rich scenes of New York, Washington D.C. and Los Angeles.
Before joining Nektar, Kendall was the keyboardist and synthesist for Project/Object and Ryche Chlandas' Flying Dreams which is how he was introduced to Nektar and was immediately inducted into the band. He has also worked as a technical production assistant for Eddie Jobson and Adrian Belew.
"I always loved the indescribable lushness that an old Pultec or Neve can add to your sound in the studio. Whatever you plug in comes out sounding better on the other end, like some sort of Magic Box. The Tall Fat & Wide goes beyond simple eq and does just that for my live rig. It gives punch to my software synths and added body to my Nord main outputs. The Organ Grinder allows me to get anything from slight drive to full out flame thrower while retaining focus. And the Wurly Driver puts that sticky dirty groove feeling into my Nord clav, making it so much fun to play!"