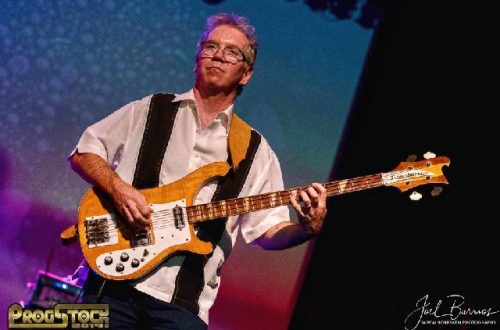 Randy Dembo has been playing music since he was 13 years old. You can blame Deep Purple and Machine Head for that.
Mainly a bass player, he played with many cover and tribute bands through the years. It was in 2004 that Randy was honored to be asked to play bass for the international rock group Nektar. In 2005, he played bass on the Nektar album "Evolution." This received critical acclaim, and helped launch an international tour that included the USA, Brazil, Mexico, France, England, Belgium and Germany. While touring in Germany, Nektar performed on the German television show, Rockpalast. From this TV show, the Nektar DVD "Pure" was created.
After taking a break for a few years, Randy has rejoined forces with Nektar, playing electric bass guitar, 12 string guitar and Taurus bass pedals.
This current lineup and the new material are both challenging and exciting, as Nektar has always pushed the boundaries of complex musical compositions and melodic melodies combined with a groundbreaking visual lighting experience.