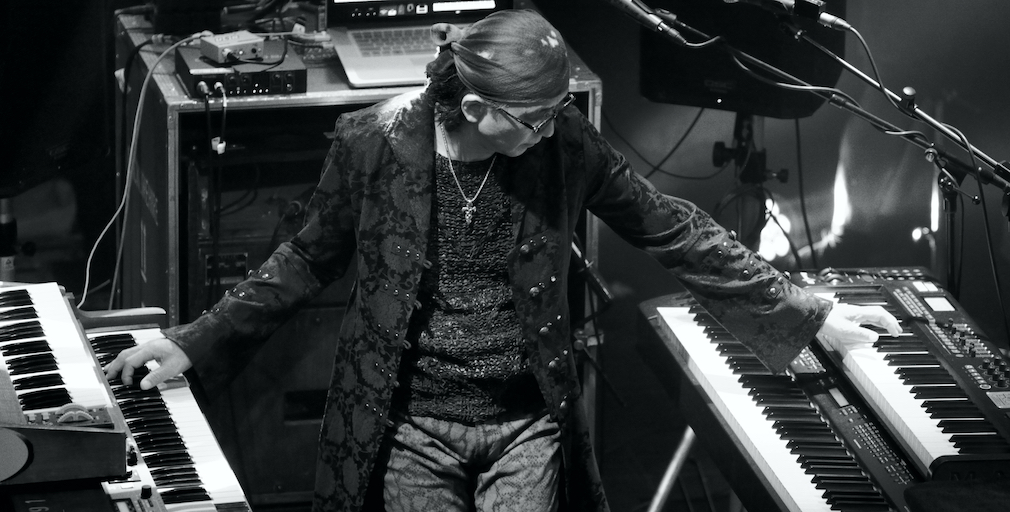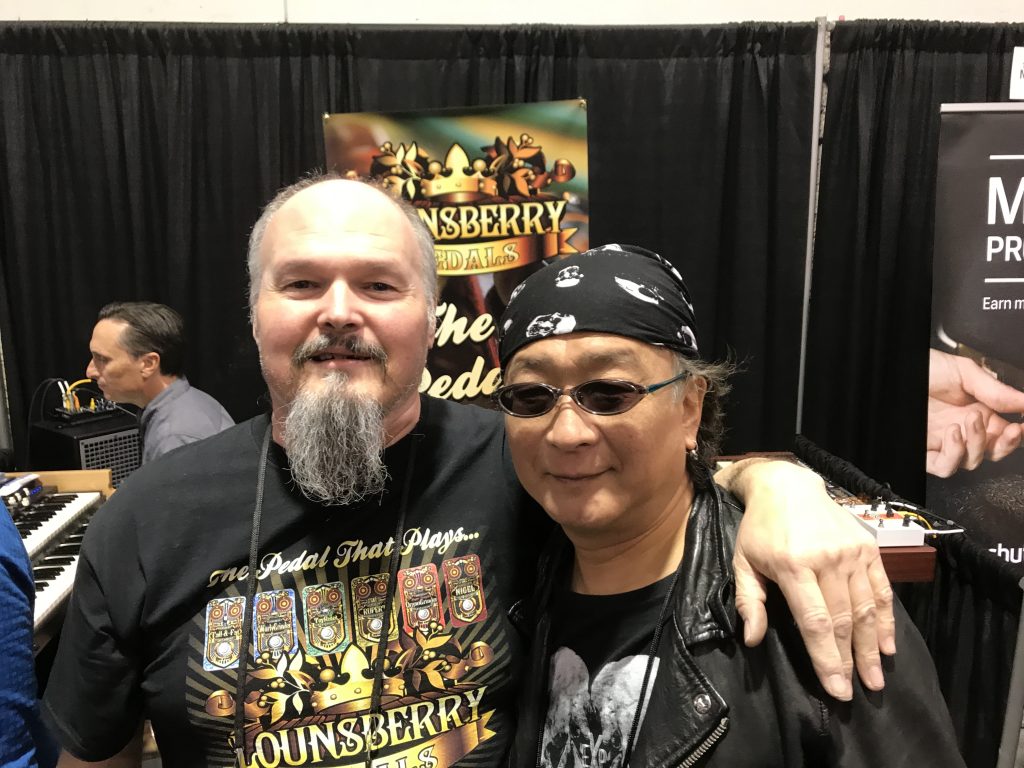 RYO OKUMOTO was born in Osaka, Japan. He began playing classical piano at the age of three and continued through 13. He became a professional musician at the age of 15 performing at the Live House in Osaka for a year. Because of his great desire to learn more about different styles of music and his strong independence, he moved to Tokyo at the age of 16. Ryo performed in nightclubs and discos for the next five years.
Ryo's first real break started in 1978 when he was 19. He toured with a well-known group called "Creation" and recorded on their album "Best of Creation." The next year Ryo toured with the legendary Kitaro and recorded on their album, "Live in Parco."
In February of 1980, Ryo's first solo album, "Solid Gold" was released with Canyon Records. He recorded this album at Air Studio in London with well-known musicians: Richard Baily (drummer for Jeff Beck), Kuma Takeda (bass), Katsutoshi Morizono (guitar) and Delandro Winston (guitarist for Elton John).
Two months later in April, Ryo released his second solo album, "Makin' Rock" with Canyon Records. This album was recorded at Sound Labs Studios in Hollywood. He once again had the best musicians recording behind him: David Foster (keyboards), Jay Graydon (guitar), Steve Lukather (guitar), Jeff Porcaro (drums) and Neil Stubenhaus (bass).
Ryo's third album was released in June that same year with Canyon Records. This was called "Synthesizer" and recorded at Sound Design Studio in Tokyo.
The following year, Ryo decided to make the big move to the States and relocated to Los Angeles in March. Tokyo seemed to have become stagnate to him and he yearned to learn more about the different styles of music that L.A. had to offer.
Ryo studied at Dick Grove School of Music for the next four years. Upon graduation, his unique style and technique were welcomed by the American music scene and he has been involved in numerous projects worldwide ever since.
Some of the artists he has performed with include Phil Collins, Eric Clapton, Aretha Franklin, Barry White, Eric Burdon, Peabo Bryson, and Roberta Flack. Ryo also has been part of countless world tours.
It was 1994 when Ryo became part of Progressive Rock group SPOCK'S BEARD. The band quickly hit the top of the prog scene with many successful European and US tours. Their fourteenth studio album "Noise Floor" was released in 2018.
Ryo's skills are internationally recognized now and he is reaching audiences all over the world. He has been featured in many magazines worldwide – Dutch Rock magazine "iOPages," for example.
Ryo's creativity has no limitations and his undying passion for music will always keep him visible, whether it be rock, jazz, R&B or a broadway production. He will always be in the public's eye.